UNCG and NextGenNC Careers in Student Affairs Conference
Cost
$20 (participant)
$50 (graduate preparation program display table)
$65 (graduate preparation program representative & lunch)

Audience: Open to undergraduates exploring the possibility of working in Student Affairs/Higher Education, current graduate students, and professionals exploring the possibility of doctoral study! 
Date: Friday, October 28, 2016 (Check-in begins at 10 am)

Location: Elliott University Center, The University of North Carolina at Greensboro  
Sponsored by:  NCCPA, UNCG School of Education (Department of Teacher Education & Higher Education)
Careers in Student Affairs / NEXT GEN NC is….
….an engaging one-day conference designed to provide undergraduates, graduate students, and professionals with pertinent information about careers in student affairs and a place to network and learn from professionals in the field.
 Conference Highlights
Discovering functional areas and diversity of careers in Student Affairs
Learning outcomes, assessment, holistic student learning and how Student Affairs contributes to the student experience
Professional development, engagement and program development for current Student Affairs professionals
Student Affairs role in fostering social justice, access, inclusiveness and engagement through programming and graduate preparation
Utilizing skills or strengths in pursuing a career in Student Affairs or in Student Affairs work
Keynote:

Dr. Cheryl (Cherry) Callahan
Vice Chancellor for Student Affairs at The University of North Carolina at Greensboro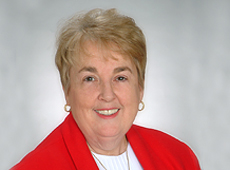 Dr. Callahan has been involved in higher education for 40 years with a focus on student affairs administration. She earned her Ph. D. in 1987 in Child Development and Family Relations at The University of North Carolina at Greensboro and her Master of Arts degree in Counseling from The University of North Carolina at Chapel Hill in 1972. She is also an undergraduate alumna from UNCG with a degree in Sociology with Honors. Prior to her tenure here at UNCG, she worked at Delaware State University as Staff Counselor and Director of Orientation. She has taught numerous courses with a particular emphasis on the freshman experience and leadership both at Delaware State, Wilmington College, and UNCG. Dr. Callahan's professional interests include mentoring students and young professionals, managing crises, leadership development, and serving her profession in a variety of ways, most notably the National Association of Student Personnel Administrators which she served as President in 1998-99. She also served as Chair of the NASPA Foundation Board until 2014 and remains active on this Board as past-Chair. She has served as a SACS reaffirmation committee member at various institutions since 1996.
Dr. Callahan's passion for "service" (which is the UNCG motto) extends far beyond the University and her professional association. She has served on numerous nonprofit boards, volunteered in a variety of roles across the Greensboro community and is currently an Emergency Services Volunteer and instructor for the American Red Cross. She is also a past President of the Junior League of Greensboro – an organization that focuses on women's leadership development and community engagement. She has received recognition and awards both in her professional work and in her community while also presenting dozens of workshops and professional sessions across the country on a variety of topics related to student affairs, leadership development, fundraising, alcohol education, and volunteerism. Cherry was named one of 31 Women Leaders in Higher Education and Student Affairs during Women's History Month in March 2012 on a national women in leadership blog. She continues to serve the students at UNCG with passion and genuine caring for their well-being and success.
---
Save
Save
Save
Save
Save
Save